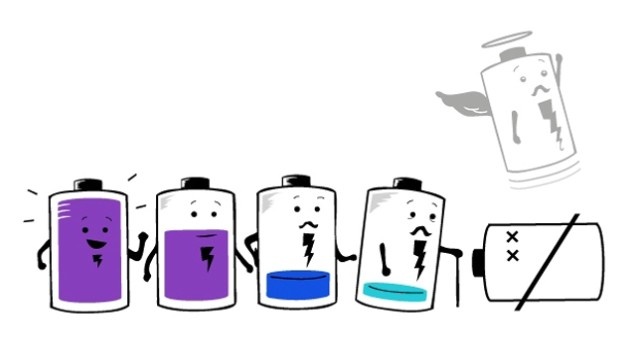 Niekedy sa stáva, že nám zákazníci volajú kvôli problému s batériou v elektrickom autíčku. Hlavne v tomto období, keď dni začínajú byť teplejšie a deti už môžu prevetrať svoje obľúbené autíčko. Konečne autíčko vytiahnete z garáže, prípadne z pivnice a radosť detí zmarí nefunkčná batéria.. Aby sme Vám ušetrili čas a predchádzali podobným situáciam, spísali sme základné body ako sa o akumulátory starať. Ako sa hovorí, čo dáš, to dostaneš a platí to aj pri starostlivosti o batérie.
Čo sú vlastne SLA batérie.
SLA (Sealed-Lead-Acid) batérie sú bezúdržbové, uzavreté, gelové batérie. Obsiahnutý elektrolyt nie je v tekutom stave a preto môžu byť použité v ľubovoľnej polohe. Ich výhodou je jednoduchá manipulácia a údržba a dlhá životnosť. Takáto batéria nevytvára nebezpečné splodiny a nehrozí vyliatie kyseliny ako pri iných batériach.
Nabíjanie
Rozhodne nepoužívajte inú ako originálnu nabíjačku určenú k autíčku. Tieto nabíjačky sú plne automatické a samy riadia priebeh nabíjania. Doba nabíjania sa pohybuje okolo 6 - 8 hod. Toto platí pri 100% vybití, no neodporúčame nechávať batériu úplne vybiť. Nabíjajte autíčko po každom použití, alebo minimálne raz za mesiac a to aj cez zimu! Veď ani svoje auto by ste nenechali v zime stáť dlhší čas bez naštartovania.. Platí pravidlo, že čím menej je batéria pred nabíjaním vybitá, tým viac cyklov (nabitie a vybitie) je možné dosiahnuť.
Ako príklad uvedieme hodnoty štandardne uvádzané pre SLA gelové akumulátory:
⦁ pri 50% vybití batérie sa dosahuje až 600 cyklov nabitia a vybitia
⦁ pri 100% vybití je to zhruba 300 cyklov
⦁ pri 30% vybití, je to až 1400 cyklov
Tieto parametre sú samozrejme dosahované pri ideálnych podmienkach ako sú okolitá teplota (20 - 25 °C), ideálna vlhkosť prostredia a správny spôsob nabíjania.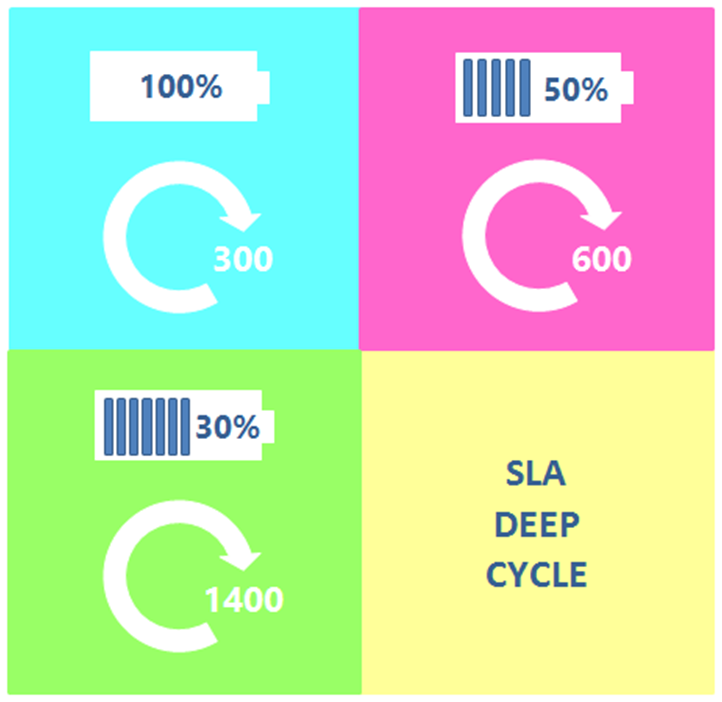 Skladovanie
Nenechávajte elektrické autíčko voľne vonku, nechránené pred dažďom sa snehom. Hlavne počas zimných mesiacov. Batériu skladujte plne nabitú. Samovybíjaním dochádza mesačne približne k 3% strate na kapacite, preto je dobré pri dlhodobom skladovaní nabíjať autíčko raz za mesiac. Vybitá batéria zamrzne už pri teplote -1°C, nabitá zamŕza pri -15°C.
Na záver by sme zhrnuli základné pravidlá ako udržať betérie v autíčkach v čo najlepšej kondícií a využiť ich potenciál na maximum.
1. Nabíjajte batériu raz za mesiac, hlavne v zimných mesiacoch!
2. Odporúčame dobiť batériu po každom použití! Zvýšite tým jej životnosť.
3. Nepoužívajte inú nabíjačku ako je originál pribalená k Vášmu elektrickému autíčku.
4. Skladujte plne nabitú batériu. Bude tak odolnejšia voči okolitým vplyvom počasia!
Na kapacitu batérie v elektrických autíčkach máte záruku pol roka. Pokiaľ sa ale kapacita batérie zníži nesprávnym používaním, záruka sa na to nevzťahuje. Preto dodržujte odporúčania od výrobcu. Spolu s našimi radami nebudete mať problém získať z batérie čo najviac.
Dúfame, že sme Vám týmito riadkami pomohli a ušetrili starosti pri prípadných komplikáciach s batériou. Prajeme Vám dlhé, bezstarostné chvíle pri vození detí v našich elektrických autíčkach.